August Subscription Wines
End of Summer worthy wines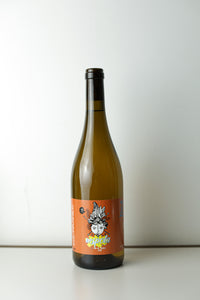 Tutti Frutti Ananas • Nespola • Banyuls-sur-Mer, France • 2022 • Orange
Grapes: Vermentino
Friends Manuel, Zé Tafé and Joachim Roque of Vinyer de la Ruca, La Cave des Nomades and Domaine Carterole respectively come together under the name Tutti Frutti Ananas to create crafted wines - the kinds they like to drink down in the South West of France in Banyuls-sur-Mer. 
Organic farming with low yields, usually wines from this climate are intense and powerful, but this trio have mastered producing super vibrant, energetic wines with great drinkability. Whole bunch fermentation of vermentino in large concrete vats, expressing orange zest and spice notes with a refreshing finish.
Transport yourself to the French Med on a sunny afternoon or with friends.
Signora Ginni • Ventura • Tuscany, IT • 2021 • Orange
Grapes: Trebbiano Toscano, Malvasia
Usually, Giorgia names her wines after notable women, from the likes of Vivian Vestwood and Edie Sedgwick. This wine is however named Ventura, meaning destiny or 'things to come' in Italian, to mark the moment when Georgia botted her first wine. In her part of Tuscany, sparkling orange is a phenomenon not particularly celebrated, making this a one of a kind expression. 
Cloudy with an apricot hue, light spritz in the glass, showing freshness & salinity, honeysuckle, loads of stone fruits and green apple. Perfect for bringing along to a dinner party, start, mid or finish.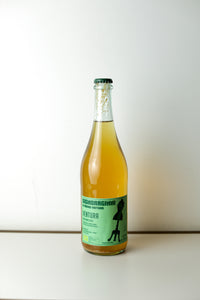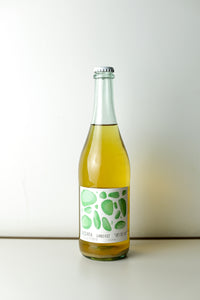 Vini Sassara • Garbo Fizz • Veneto, Italy • 2021 • Sparkling
Grape: Trebbianello
Power duo Alessia and Stefano Bertaiola have a background in agricultural research and development and farm 10 hectares of land mixing traditional grapes such as Corvina and Rondinella with other indigenous grapes. By Bardolino standards, they have chosen an unconventional route by choosing to produce natural wine in a place dominated by traditional producers, celebrating the beauty of Bardolino terroir in a different way.
Herbaceous, citrus-y and crisp, super dry and refreshing backed up by some flavourful skin contact. 
Enjoy with aperitif, cold cuts, hard cheeses.
Ad Vinum • Hamac • Gard, Côtes du Rhône, France • 2021 • Rosé
Grapes: Grenache, Carignan, Ugni Blanc
Starting out as a sommelier at Le Chateaubriand in Paris, Sebastien Chatillon of Ad Vinum moved to Vallabriz in 2016 to embark on his winemaking journey.  'Hamac' is a collaboration between Thomas Bouët and himself. Made from a blend of grapes, mainly from 40 year old vines, pressed quickly and rested in tanks for 6 months.
Herbs, spice and blood orange with a refreshing, bitter finish.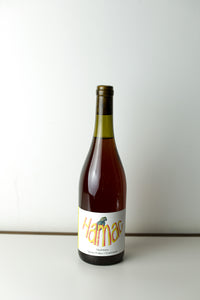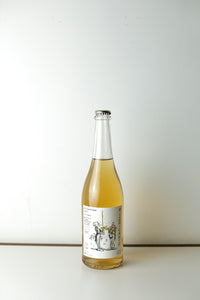 Le Coste • Pizzicante Bianco • Gradoli, Lazio, Italy • 2020 • Sparkling
Grapes: Moscato Giallo, Procanico
Having been aged 1 year on lees and 18 months in bottle, it's got a bit more going on than your regular pet nat. 
Floral, salty, pithy, citrus-y, this wine calls for an ice bucket and a hot afternoon. Accompany it with food and you've got yourself a very enjoyable moment. 
Conestabile della Staffa • Bianco Conestabile • Umbria, Italy • 2021 • White
Grapes: Trebbiano, Malvasia
Pioneering a fresh approach to skin-contact winemaking in his region, Danilo Marcucci produces wines with minimal skin-contact and lower alcohol, preserving the freshness and delicate characteristics of the grapes, allowing terroir to become the focus. 
This white is no different - beautifully balanced and shining with quality, it's the perfect easy-drinking equation - dry, lemon and lime, stone minerality and crisp finish. Great for BBQ's, salads and chicken.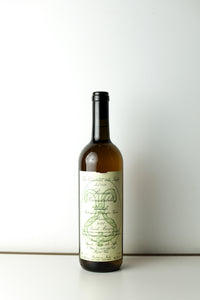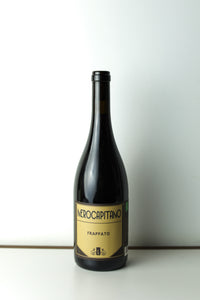 Lamoresca • Nerocapitano • San Michele di Ganzaria, Sicily, Italy • 2021 • Red
Grape: Frappato
The family run Lamoresca vineyard is located in the most southern corner of Catania. From 20 year old vines come locally named 'Nerocapitano' grapes, the local's translation of Frappato. Bottled Sicilian sunshine with a heartier backbone than Frapapato usually has. Hand harvested and then fermented on skins for 3 weeks, pressed and aged in concrete vats for 6 months. 
Lots of raspberry and black cherries met with salty Sicilian herbs and wildflowers. The perfect summer red - chill this down & drink anytime of day.
Frédéric Cossard • Zapoï • Saint-Romain, Bourgogne, France • 2021 • Red
Grape: Gamay
A gamay like this is fit for summer months, and when Cossard is at the helm you know it's going to particularly special. Organic farming with a focus on homoeopathic treatments and remedies for the different vineyards make for some of the most pristine fruit of the region. Frédéric loves the use of fermenting grapes in different vessels such as concrete eggs, qvevris and earthenware jars. For this particular wine these gamay grapes he chose concrete eggs. 
Classic pale colour in the glass, red fruits and stone with a summery & delicious blood orange finish. Classic natural Beaujolais and begging for a light chill alongside a saucisson or a bbq-ed white meat.