February Case: Henna Zinzuwadia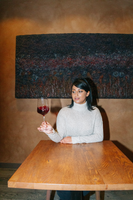 H.Z
This February, month of Valentines, we're doing "Hot Love", a romantic getaway. Sommelier, Henna Z of West African restaurant Akoko is our resident matchmaker, taking us all on a romantic journey to her favourite vineyards, all based in the Southern Hemisphere. Expect stop offs for natural wine in South Africa, Argentina, Chile, Uruguay and New Zealand. Whether you have a lover or not, make sure you board this love train, because as Henna describes a wine called 'Thirst'... "it's an absolute JUICE BOMB".
Artist: Adelina Sasnauskaitė
Adele creates our poster for February's "HOT LOVE" themed case.
Lithuanian born, Sasnauskaitė is a London based visual artist who explores themes of femininity and sexuality. Juxtaposing text, popular symbols and found imagery she uses rather naive mediums like felt tip pens and crayons to cover thoughts on adulthood life. Every wine case comes with the pictured artwork printed on 270gsm mohawk paper.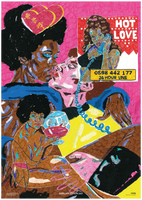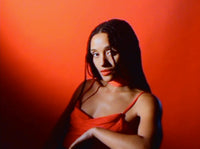 Music: Zakia Sewell
The months songs for lovers are selected by Zakia. Mix will go live form the 1st.
Zakia Sewell is a broadcaster and DJ from London. She hosts a show called 'Questing' every Saturday morning on NTS Radio, playing psychedelic folk, jazz and other cosmic sounds from across the globe, DJs regularly across London and abroad, and presents and produces podcasts and radio documentaries for the likes of BBC Radio 4, the World Service, Tate and Resident Advisor on music, arts and culture.
Radford Dale • Thirst • Cinsault • Stellenbosch, South Africa • 2020 • Rose/Light Red
Tasting Notes: Nose of redcurrants, cranberries and strawberry laces, and the palate following through with even more ripe red fruits. Slight smoky finish with a touch of pull from the tannins but dangerously drinkable. It's a juicebomb. Serve chilled. [H.Z]
Food Pairing: This is a perfect aperitif or to just enjoy on its own. The second bottle is usually paired with a takeaway pizza. [H.Z]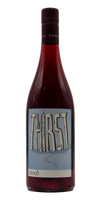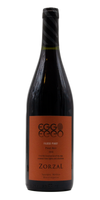 Zorzal • Eggo, Filoso Pinot • Pinot Noir • Mendoza, Argentina • 2016 • Red
Tasting Notes: A powerful pinot noir. Whole bunch fermentation in concrete eggs means the wine is in constant motion, allowing for better texture. Raspberries and cherries on the palate with an earthy, graphite finish from ageing. It would be a crime to not have the most romantic of grape varieties for valentines... [H.Z]
Food Pairing: Beef based dishes such as strogonoff, steak, or teriyaki stir fry always makes for a timeless pair. Allow the wine to open up before serving. [H.Z]
Mauricio Gonzalez • Tinaja • Moscatel • Bio Bio Valley, Chile • 2019 • Orange
Tasting Notes: You could almost get lost in the bouquet of white flowers, juicy peach and bursts of grapefruit and lychee, but the palate draws you back in with its chalky texture and soft tannins from three weeks of skin contact. It's a beautiful pale orange with great structure. [H.Z]
Food Pairing: One of the most satisfying pairings I've ever tried is orange wine and goats cheese. Can we all agree one of the purest forms of love is sharing a cheeseboard? Also this is a great candidate for vegetable based dishes such as grilled aubergine. [H.Z]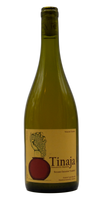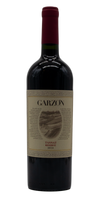 Bodega Garzon • Reserve • Tannat • Maldonado, Uruguay • 2019 • Red
Tasting Notes: Characterised by juicy black fruits, blackberries,  hints of spice with bold tannins and a chocolatey finish. Hand harvested grapes, macerated for 5 days and aged on lees for 6-12 months in oak barrels & casks. [H.Z]
Food Pairing: Perfect for BBQ dishes and duck. If you're reaching for that cheeseboard, pair with aged or blue cheeses! [H.Z]
Te Where Ra Winery • Riesling 'D' • Riesling • Marlborough, New Zealand • 2019 • White
Tasting Notes: A zesty and refined nose of lime, apple, pears and flinty minerality. The palate starts incredibly electric with high acidity, citrus and white blossom flowers, then mellows into subtle honey and kerosene notes. Every sip is a journey. [H.Z]
Food Pairing: The great thing about this wine is the versatility in pairing here. Can be paired with delicate seafood dishes, in particular salmon, or paired with spicier, aromatic dishes. My go-to dish with this wine is jerk chicken with rice and peas. [H.Z]