March 2023 Editon: Bar Staff
Oranj: Team Case
For the first time ever the Oranj bar team are selecting wines for our curated case. They've chosen bottles that they have loved at recent tastings which have been added by them to the wine list.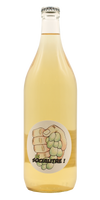 [Ole] Raisan Sauvige • Le Socialite 1L Pet Nat
Behind the upper crust of longtime established, natural winemakers in the Alsace there's a new generation of talents honing their craft. Many of whom have embraced Sylvaner thanks to its relatively high acidity, herbal-tinged fruit and mineral complexity. A refreshing pet bar full of vitality and captivating aromatics.
A cracking complement alongside soft-shell crab tempura, or a humble fish n' chips!
[Jack] Domaine Fond Cyprès • Cyprès de Toi Rouge, 2021
One of my favourite reds that we've currently got on rotation at the bar! Bold and fruity with a hint of spice. I find this to be balanced and versatile - pairing lovely with some heartier dishes, but also great for enjoying on its own.
Best served at room temp!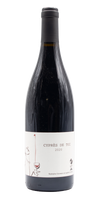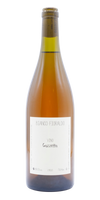 [Paola] Gazetta • Bianco Fioraldo, 2021
This wine is all about texture and I love it. It's the wine I always choose to have by the glass at the end of my shift. It's got really nice aromatics, balanced with lovely driving acidity.
Serve nice and cold!
[Will] La Ferme Du Cade • Roumégue, 2021
An afternoon red thats light, easy drinking and even better out the fridge. It's a great alternative to white when eating fish and the perfect drop for an outside tipple when the warmer spring months make an appearance.
It's a red that is happiest slightly chilled!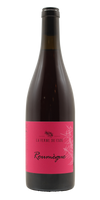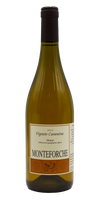 [Jess] Monteforche • Carantina, 2021
The people's princess. One of the orange wines I pour most at the minute on a busy evening at 14 Bacon St. I also happen to like a glass now and then. She's smoky but clean and a little salty on the finish, just like me (; - I've really enjoyed it alongside some of the mackeral dishes some of our most recent chefs have cooked.
Serve it's extra cold !
Artist: Oranj
The cropped image was photographed at Oranj the week before we opened by Harriet Langford. The shoot was art directed by Ania Smoliakova. We love the shape of the puddle of wine.
Each wine case is accompanied with an A3 print.