April Case: Patrick Campbell
Sommelier: Patrick Campbell
Brawn general manager and sommelier, Patrick Campbell takes the reign for April's Case, choosing five wines that slot perfectly in to our theme of 'Rebirth'. He's carefully selected wines that he loves, fit with the season and that match well with acidic, fattier cuts and boldly-flavoured food. Perfect for special occasion meal like Easter, spent with your household, or dining out in the park or garden with friends and family under bright Spring light.
SHOP CASE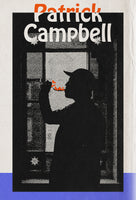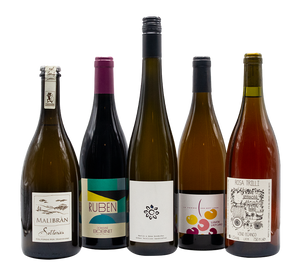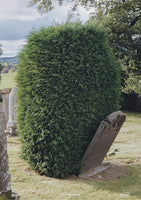 Artist: Will Creswick
This month's wine case artwork was chosen as a part of an open call we ran with ArtRabbit, where we received more than 170 quality entries on the theme of 'Rebirth'. This piece won the hearts and minds of both the Oranj and ArtRabbit teams.
Will Creswick first developed his photographic style documenting the lives of people skateboarding in Newcastle and slowly began to capture moments of zemblanity and irony in juxtapositions hidden amongst the ordinary. Shooting primarily on film, his recent work engages with human consumption and captures the feeling of dissatisfaction left in contrast to the beauty of the natural world. Using politics and societal injustice as inspiration, Will's work highlights the insignificance of human design and the ephemeral nature of life on earth.
[Each wine case is accompanied by this poster printed on 270gsm paper]
Music: Noire
Hailing from Bristol via France and now living in London, Rinse FM regular Noire, delivers this month's extra special mix, a dancehall number, made for sunshine and the outdoors.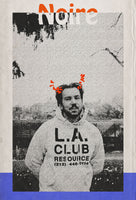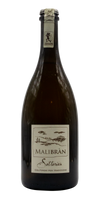 Malibràn • Sottoriva "Col Fondo" • Glera • Veneto, Italy • 2018 • Sparkling
Tasting Notes: Bubbles are a permanent fixture in my fridge, with every reason to celebrate life needing decent fizz alongside it. This is 100% Glera, popularised by Prosecco the world over. This example is made more similarly with the 'Ancestral' Venetian method of allowing secondary fermentation to occur within the bottle. The wine is never filtered and the fine sediment remains to leave a savoury, yeasty core to an otherwise immaculately crisp character. As opposed to the sweeter styles of Prosecco on every bottomless-brunch saver menu, this is almost austere in its bone dryness. Practically perfect at any point in your meal as a palate refresher, Sottoriva is the first drink I downed with my wife to be. 5 years on, we're taking a 9Litre format for the wedding reception this Summer! [P.C]
Food Pairing: Literally anything. Go for brandade and caper berries on a crispy slice of bread [P.C]
Gazzetta • Rosa Trilli • Procanico, Sangiovese • Lazio, Italy • 2019 • Rose
Tasting Notes: The perfect wine for this springtime and beyond. Depth coming from old vine Sangiovese burying deep into the dry Earth, bringing complexity and a full range of savoury notes on the first sniff. But as with all the wines from Trish, a lightness of touch is preferred and extraction of any overbearing tannic structure avoided. Procanico lends acidity and almost tropical aromats to the blend. Both are harnessed with serious restraint, given what a warm year it was - the resulting ABV resting below 11%. This is my favourite type of rosato...one with tight tannic grip like a fluffy peach skin...as well as the unreserved juiciness that bursts from the very ripest, fleshiest fruits. The finish is lengthy and dainty aromats of peach and rosewater hang loftily about...but only serve to remind you to look seriously at a bottle to follow with... as you know this one will not last long. [P.C]
Food Pairing: A beautifully fresh Tuscan tomato and bread salad with tons of acid high notes, capers, cucumber, green olives & red onions. Wait until the tomatoes are at their peak and definitely splash a cup of the wine in with your salad dressing. [P.C]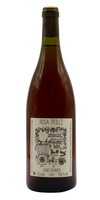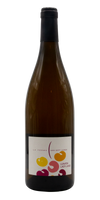 La Ferm Des Sept Lunes • Lunatik Lady Land • Marsanne, Roussane • Northern Rhone, France • 2015 • White
Tasting Notes: Lunatik Lady Land comes from steep slopes of silt, clay & granite in one of the highest points of St. Joseph. It would in ordinary years be bottled under the Saint-Joseph AOC, rather than as a Vin de France. Jean Delobre chose to declassify this Lunatik cuvée because the wine was too oxidised to accurately reflect the SJ terroir - not wanting to mislead customers. Grapes are harvested at full maturity and express all the depth and textural richness that Rousanne/Marsanne can vehemently achieve. Elevage takes place in old barrels for a year, then steel for another to further rest and stabilise. Lunatik is an accidental triumph, one that treads boundaries and breaks with tradition, but gives a next level of flavourful pleasure. A truly unique expression...one for pondering with wine geeks and culinary freaks at the table. [P.C]
Food Pairing: Veal Parmy came to mind, something fatty with a good slab of cheese in built. You could also play off the candied fruit nutty oxi vibes and I wouldn't turn away from using this at the end of your meal, maybe with a roasted apple cobbler and custard. Wherever you go, go hard. Something capable of dealing with swaggering oxidative richness. [P.C]
Domaine Bobinet • Ruben • Cabernet Franc • Loire, France • 2018 • Red
Tasting Notes: Cab Francs are one of my year-round crushes, with seemingly never an unsuitable time of the year to open them. Ruben is youthful and fruit-driven, with dark sour cherries and tart raspberries interspersed with the cool, vegetal tones of green bell peppers. The tannins here are deftly managed through de-stemming the grapes and a gentle 30 day soak to highlight the vidid fruit first and foremost, leaving the harsher phenolics to gravitate towards the floor of the tank. Ruben acts to showcase the cult status of the limestone soils in Saumur Champigny, producing a delicate but deep wine - year-round hugely enjoyable and refreshing. [P.C]
Food Pairing: Treat your gut a little and do some vegetarian tacos. Deep, dark, almost charred black beans, fresh piquancy from a bell pepper salsa, tangy goat's cheese (Try Crottin de Pays from the Loire) & a big heap of pickled jalapeńos. [P.C]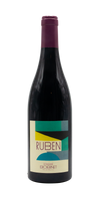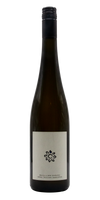 MA Arndörfer Mitges • Grüner Veltliner Handcrafted • Gruner Veitliner • Kamptal, Austria • 2019 • White
Tasting Notes: Open, ripe & fleshy, this Grûner is made with whole bunches and a brief period of skin contact to lift the inherent flavours a little. Martin and Anna Arndorfer work out of Kamptal in Austria. Their vineyards have been passed down Martin's family and they have well-established vines, some over 70 years old. The parcels are surrounded by forest and are freely native to many wild animals and a cornucopia of local insects. The winters are traditionally severely cold, which works well stressing the vines and tapering the characteristically high alcohol of the grapes. This comes in at a pleasant 12% and is a laser clean, zesty aperitif. We poured this on our keykeg system at Brawn and it never had an off day. An interesting alternative for those forever seeking Sauvignon Blanc type vibes. [P.C]
Food Pairing: Great with raw fish, charred vegetables, smoked cod's roe. The gun flint that's commonly tasted on Grüner is likely to sit pretty well with anything fresh but that's seen a light smoking. Eel might be a bit much, but try charred spring vegetables with goat's cheese for size. [P.C]
Virtual Wine Tasting: 8th April 2021 - 8pm GMT
A house invite is included with each wine case. Alongside Patrick, we'll also be welcoming Marcos Spyrou of importer 'Wines Under The Bonnet' to taste 'Lunatik Lady Land' together, this wine features in both the 2 and 5 bottle cases. We look forward to seeing you all at the bar.
INTERVIEW w/ Patrick