September Case: Late Harvest Wines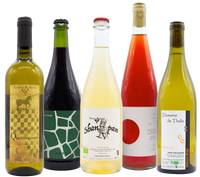 September bridges two seasons. The last of the summer sun shines as the temperature begins to cool. This month's case [suggestion follows] reflects this shift, exploring wines whose grapes are harvested later in the year. Grown at higher altitudes, enjoying refreshing winds, the grapes produce savoury, multi-dimensional wines.
Buy Case
Artist: George Vicary
George is a mixed media artist whose primary focus is transforming still images into new and extended narratives through collage and physical manipulation. These are often explored with abstract, unconventional materials in order to achieve the stylistic result that he produces.
'With the Oranj poster, titled: 'a glass of red', I used photos that I had previously made and turned them into monotone acetate prints. This acetate was then subjected to a heat source in order to bring out more texture in the ink. The sheets were then overlaid to give a 3 dimensional feeling, which was then scanned. The final component of the piece was to reprint the scan and to dip it in a deep red solution to give it its vibrant colour.'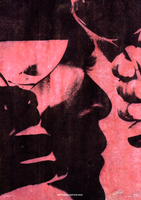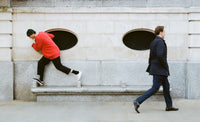 Music: Nelson
Nelson, no known credentials. Mix of songs from all over the world in the form of italo, alternative rock, electronic, disco, synth-pop.
Cascina Zerbetta • Shan Pan • Sauvignon Blanc • Piedmont, Italy • 2020 • Sparkling White
Background: Rarely do we share two wines from one winemaker. However, here we wanted to show how Paolo Malfatti uses his extensive knowledge to create two wildly different late harvest wines, mostly using the same grape, Sauvignon Blanc. For 'Shan Pan' the grapes are destemmed, pressed, and then fermented on natural yeast in a steel tank. Racked to get rid of the unwanted lees, the wine is then re-fermented in bottle using the must from late harvest grapes which are preserved in the fridge. No added sulphur, unfined and unfiltered.
Tasting Notes: Hazy, aromatic, dry, funky, toasty, very smashable.
Food Pairing: Aperitif wine, but also fantastic with light nibbles.
Preparation: Refrigerate before opening. Drink in one sitting.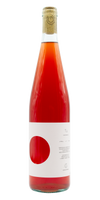 Cantina Giardino • Tu • Field Blend • Campania, Italy • 2020 • Rosé
Background: this wine the most incredible ruby hue. The main component is Aglianico which is a grape harvested far later than most. Grown on volcanic vines 500m high up in the Campanian hills of Montemarano in Irpinia. The grapes
can ripen for longer thanks to the salty sea breeze. Alongside a bit of Primitivo, Piedirosso and Coda di Volpe, they're allowed just 2 days skin contact before being pressed off to chestnut casks to rest for 6 months.
Tasting Notes: Umami, fig, saline, spiced, sweet and savoury.
Food Pairing: Perfect with Mexican inspired food. Spicy corn on the cob would be our go to. Boil some corn on the cobs, sauté in butter, sugar, paprika, fennel seed, cumin and a dash of fresh chilli.
Preparation: Refrigerate before opening.
Cascina Zerbetta • Quattrocento • Sauvignon Blanc, Müller Thurgau • Piedmont, Italy • 2019 • White
Background: Mineral goodness. Sauvignon Blanc from red clay 'terra rossa' soil, picked late in September. Month long fermentation is kicked off in steel tanks with natural yeasts. Kept on lees for three months with some battonage before racking.
Unfined and unfiltered.
Tasting Notes: Unoaked, bold, savoury, mineral, complex, super-fresh.
Food Pairing: Incredible with grilled fish. Wants to be drunk with sardines, mackerel, garlicky prawns or chargrilled squid. Remember to have a good lemon on hand to squeeze over your chosen seafood. If you don't feel like cooking, this would also be delicious with some fish and chips.
Preparation: Refrigerate before opening.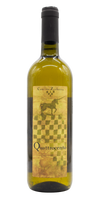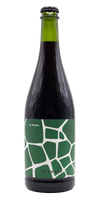 La Voluta • Mosaic • Grenache, Carignan • Roussillon, France • 2019 • Red
Backgroud: Wild card. Super late harvest blend of three different wines to create one. 
Wine one is made from Black Schist Grenache Noir vines picked overripe in October, macerated whole bunch for 30 days.
Wine two is a blend of Carignan and Grenache Noir from Trellis trained vines planted on clay-calcareous. Carignan pressed directly and the whole bunches of Grenache Noir macerated/infusing in the juice for 6 days before pressing. 
Wine three is Grenache Noir from trellis trained vines planted on clay Calcarous. Macerated whole bunch for 20 days.
After 9 months of separate elevage the wines are blended and left for a further 9 months of elevage before bottling with no sulphur.
Tasting Notes: Sweet-ish, cherry, liquorice, chocolate, shape-shifter
Food Pairing: This is a very gastronomic wine. Great with a guanciale carbonara, make sure to use pecorino Romano. Equally built for a cheese board. Perfect with aged manchego but also a great accompaniment for sharper goat cheeses. 
Preparation: Open at room temperature. Drink in one sitting.
Domaine de Thalie • Atout Vent • Chardonnay • Bourgogne, France • 2019 • White
Background: Burgundian Chardonnay that is no oaked vanilla. Peter Gierszewski harnesses a unique micro-climate that is 300-400m above sea level. The vines
sustain sun from 9am until sundown daily but never cook, due to the high altitude wind which acts as the perfect cooling agent. Its name 'Atout Vent' means 'Wind Asset'. This allows the grapes to ripen all the way into September. Limestone, clay,
marl and granite stoney top soils are infused with minerals from polyculture, cattle farms and forestry, a far cry from the monoculture found in the north of the region.
Tasting Notes: Mountain fresh, clean, unoaked, small lick of acid.
Food Pairing: A roast chicken or if you've got the time a 'coq au vin'. Or a white sauce seafood pasta with scallops. If drinking with cheese why not accompany it with something alpine, like comté.
Preparation: Refrigerate before opening.