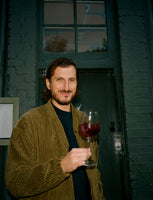 Mattia Bianchi of Berber & Q, Shawarma Bar & Carmel
This month we welcome a formidable force from London's food and wine scene to our guest curator series, Mattia Bianchi who heads up the front of house and wine for three restaurants. Alongside chef Josh Katz, Mattia has co-founded Haggerston's iconic Berber & Q, Exmouth market's Shawarma Bar, and most recently Queens Park's new show stopper, Carmel.
Buy Case
Mattia brought natural wine to Berber & Q long before most UK based bars and eateries had even begun entertaining it. His love for unadulterated grape juice spans each of his restaurant wine lists, all have carefully chosen bottles to suit the different menus. Mattia brings a depth of knowledge and dynamism mastered over years to this month's wine case.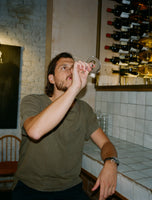 Mattia's wines...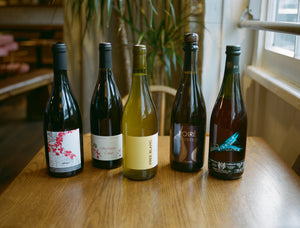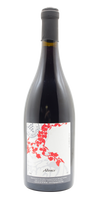 La Grapperie • Adonis • Pinot d'Aunis • Loire, France • 2020 • Red
Description: Pinot d'Aunis is one of the most delicate and elegant grapes and a truly historical Loire Valley variety and Renaud Guettier of La Grapperie a true believer of vins du terroir.
Renaud exalts the potential of this land and old vines by meticulous viticulture: painstakingly taking care of each vine by hand, using no herbicides or pesticides and only organic and biodynamic plant treatments.
Opening a bottle of La Grapperie will always take you on a journey back to the terroir where it's coming from. Incredible vibes. 
Tasting Notes: Compact and elegant, deep purple in the glass with smokey and herbal notes. Notes of spice added to an elegant fruitiness.
Food Pairing: This is a wine that will pair really well with any meat courses or a chunky charcuterie.
Wine Preparation: Room temperature (no more than 18 degrees though) or even a touch chilled if you wish.
Jérôme Jouret • L'Accroche Coeur • Syrah, Merlot • Ardèche, France • 2020 • Red
Description: Jérôme is my favourite producer in Ardèche for the best value for money wines with a distinctive purity and moreish character.
Jérôme's vines are old and have never been treated with chemical pesticides or fertilisers. The high elevation and cool climate make for an environment in which the grapes can spend longer time on the vine and therefore concentrate even more aromas and character absorbed from their terroir.
This is an honest wine, totally unique to his remote location. After opening this bottle I hope you'll see why Jérôme has gained a reputation for producing incredibly clean and beautiful natural wines that are bright, fresh, pure-fruited and incredibly gentle and fluid in nature.
Tasting Notes: Lush depth and sharp drinkability.
Food Pairing: This is the favourite companion of terrines, saucisse and cheese of course.
Wine Preparation: Serve at red wine temperature which ideally is around 18 degrees.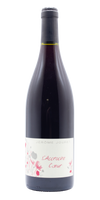 Nuria Renom • Free Blanc • Parellada • Penedes, Spain • 2021 • White
Description: I picked this wine as a sweet memory of the summer that just went and the party we organised at Shawarma Bar for Nuria's cellar raid back in July.
She makes wines that not only express this region's climate and its soils perfectly, they also somehow mirror her personality and intention. They are wines that are often wild, saline and feminine but above all they are always pure, expressive and uniquely hers.
A wine made to be drunk like water under the sun, as she says. It's hot down there. 
Tasting Notes: Light, smooth with grassy and lemon aromas. Summer in a glass.
Food Pairing: This will be finished before the food reaches the table for sure.
Wine Preparation: Serve chilled.
Eric Bordelet • Poire Authentique • Pears • Normandy, France • 2021 • Perry
Description: Eric's work has been at the forefront of the cider game, taking over his family business in 1992. He's considered on the the greatest cider maker of our time.
This Poire Granit is made no less than 14 different varieties of pears from 200 to 300 year old trees grown according to biodynamic principles.

Eric applied what he learn about oenology to cider making with the flagship cider and Perry named after their respective terroirs: Argelette (iron-rich, schist-like reddish rock) and Granit.
Tasting Notes: Autentique has been made with a deliberately very gently sparkling petillant style, in order to show off the fruit character better. The palate is very fruity and full of freshness and with a crisp finish.
Food Pairing: With 4% alc/vol this can be enjoyed any time. Stunning as an aperitif or with cheese or dessert. 
Wine Preparation: Serve chilled or keep it in the cellar as this will age beautifully.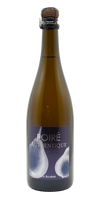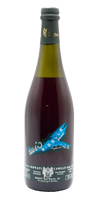 Camillo Donati • Ribelle Rosato • Barbera • Emila Romagna, Italy • 2020 • Sparkling Rosé
Description: The farm is around thirty miles south of Parma positioned on rolling hills around 300 metres above sea level.
Camillo Donati is the Italian king of pet-nat (natural bottle refermentation) and there's something very special in all the expressions of his work. The first one is a superlative drinkability with a rustic and pure feel to it, the second one the price point and affordability.
As well as being organic and biodynamic in the vineyard to achieve the best balance for the vines, there is nothing added at all in the winery however as he states 'I have made a life decision. The first thing I commit is to make a natural wine. But natural and drinkability must go hand in hand. A natural wine shouldn't be an excuse to have wines with bad odour or flaws. A natural wine should be good. One thing should never be at the expense of the other.'
Tasting Notes: Gentle fizz, savoury with a big splash of red fruits.
Food Pairing: The beauty of Camillo's bubbles are the wide food pairing range. Ribelle can easily be your aperitivo companion to a plate of salumi and formaggi, a plate of pasta or a richer main course. 
Wine Preparation: Serve chilled.
Artist: Ryan McDonagh
Ryan McDonagh is a Manchester, UK-based graphic artist who combines different mediums to create print-based work in the analog/grunge style. He studied at the University of Brighton and The Royal College of Art.
Each wine case is accompanied with the artwork printed on A3 270gsm mohawk paper.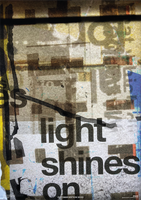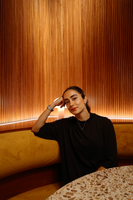 Music: SUCHI
SUCHI is an Oslo-born, London-bred, and Delhi-influenced DJ and producer based in Manchester. She is part of the South Asian collective, Daytimers and was named as one of the top 25 artists to watch by Mixmag and 12 artists you need to listen to in DJ Mag in 2022. She is also a big natural wine enthusiast and has curated a mix that ventures into warm and deep selections to see the summer off. Expect Italo, Balearic, deep house and even a touch of trance to pair with this month's delicious case.
[photo by Ed Smith]
PLAY MIX