May Case : Lucky & Joy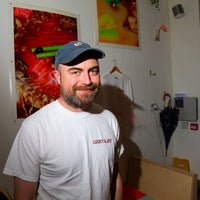 Oranj X Lucky & Joy
✰ This month Lucky & Joy co-founder Pete Kelly takes to the 1s and 2s to share wines for fragrant first, and spice infused Chinese-inspired cooking, you'd find on the menu at his restaurant. Think Szechuan peppers paired with mouth soothing chilled red, candy crush rosé, and pithy orange wine.
✰ 66 Available
SHOP CASE
"Virtual-Drink-Cook-Along" - 16th May 2021 - 5pm
✰ This month's super special virtual-cook-drink-along will be ran by L&J chef Rory Goulcher and Pete, beamed from the infamous Lucky & Joy kitchen. We'll be learning how to cook the house Char Sui Pork restaurant style, using the included marinade, and a bit of Rory's expert guidance.
✰ Pete will also be on hand to help us open the infamous stoney chilled red wine Marto 'Al Dente' -  it's going to be a giggle.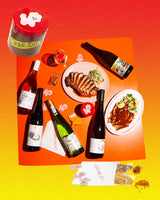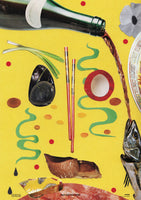 Artist: Maisie Cousins
✰ London born, Hastings based Artist, Maisie Cousins has collaged a surreal and playful piece that celebrates this month's collaboration.
✰ Maisie has in the past worked closely with L&J on a photo series - using macro lenses, highlighting colours and textures to create entirely new worlds of observation. Be sure to book a table at our event on the 23rd of May to see some of this work adorned on the L&J walls. In her words "nature is always beautiful and also disgusting".
✰ Each case comes with this piece in A3 poster format printed on 270gsm mohawk paper.
Music: First Circle
✰ First Circle is a Peckham based artist known for hybrid drill styles and looping club edits. On this outing he delved deep into his rekordbox to create a highly tannic selection of Jungle inspired by Bukem, Peshay, and Jazz. A mix for warm evenings with the window down, music heard from passing cars and park speakers.
LISTEN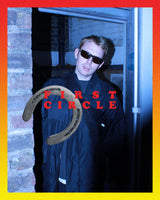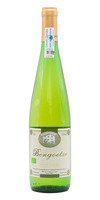 Bengoetxe • Txacoli • Hondarribi Zuri, Gros Manseng • Getaria, Spain • 2018 • Sparkling
✰ Tasting Notes: I've paired this with the crispy fried chilli squid. This wine tickles the tongue and cools your palate before every next bite. This wine has a bit more depth and character to what we might associate with Txakoli and I feel that makes it even more of a catch and opens the door to what the style can offer. I've paired this with the crispy fried chilli squid. This wine tickles the tongue and cools your palate before every next bite. [P.K]
Marto • Al Dente • Pinot Gris, Pinot Noir • Rheinhessen, Germany • 2019 • (Chilled) Red
✰ Tasting Notes: Light, fresh and fragrant red and white blend. This is a very serious Glou glou! This is very serious fun juice... This wine brings some freshness and crunch to your juicy and fatty barbecued Char Siu pork chop. [P.K]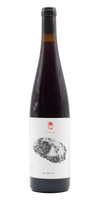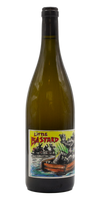 Staffelter Hof • Little Bastard • Sauvignon Blanc, Müller Thurgau, Muscat • Mosel, Germany • 2019 • Orange
✰ Tasting Notes: Fresh, vibrant, peach, strawberry, lime. Yunnan style BBQ is perfect. Minced pork in banana leaf or grilled aubergines. Pair with Lemongrass, ginger and chilli. Perfect for spicy, sweet, sour & smoky. [P.K]
Judith Beck • Pink • Zweigelt, Blaufränkisch • Burgenland, Austria • 2020 • Rosé
✰ Tasting Notes: A very versatile summer crusher. To be drunk after getting stuck into a Szechuan peppercorns. Sweet relief from big and brutish flavours, no food necessary. [P.K]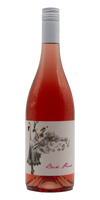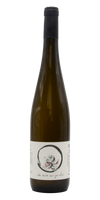 Christophe Lindenlaub • Je Suis au Jardin • Muscat • Alsace, France • 2019 • White
✰ Tasting Notes: A wine that works particularly well with the flavour profiles of the Szechuan region. Brilliant with spicy food, the delicate floral notes sit beautifully with the fragrance of Szechuan peppercorns. Perfect pair to temper the dry and prickly heat of Chonqing Chicken Wings or Zhan Yi Chilli Chicken. [P.K]