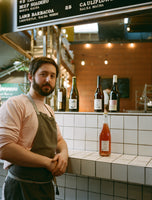 Wines curated by chef Nicholas Fitzgerald
We are very excited to introduce you to our April wine curator, head chef and founder of Tacos Padre, Nicholas Fitzgerald. His taqueria and al fresco restaurant (launching in May) are in London Bridges' Borough Market. Nicholas's passion for Mexican food was sparked by a stage at renowned Mexico City restaurant Pujol. His menu at Padre reflects the incredible street food culture he encountered on his travels around the country. Nicholas has chosen wines that reflect his well traveled palette, with food in mind, which meets spring head on. Expect wines from big hitters like Anders Frederik Steen, Nino Barraco and Landron Chartier. Someone hand me the picnic rug...
Buy Case
Artist: Tia O'Donnell
Tia O'Donnell is a multidisciplinary artist born and raised in London. She's exhibited her work at various galleries including The Saatchi, Groucho Club, 10 Greek Street, The Letherby Gallery, The Limbo Gallery, The Columbia and Joseph Froissart Gallery Paris. For this piece Tia 'got the inspiration from red wine and hot sauce. The thinking behind it was inspired by my favourite scene in the movie Ratatouille where Remy is tasting food combinations with his eyes closed and letting the tastebuds do the talking.'
Each wine case is accompanied with the pictured A3 270gsm poster.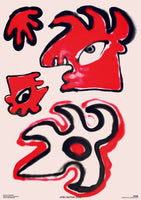 DJ: Jess Brinham
Jess Brinham is a selector, DJ and foundation FM resident based in South London. She is a keen record collector who uses her vast music knowledge to curate an experience when she puts a mix together. For this month's instalment, Jess has taken influence from Mexico and Central America, as well as her recent purchases from crate digging adventures, to create a soundscape that fits into a colourful spring playlist. Listen to mix here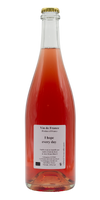 Anders Frederik Steen • I Hope Every Day • Cabernet Sauvignon, Grenache, Merlot, Syrah • Ardeche, France • 2021 • Rosé Sparkling
Description: Sparkling rosé (er, yes please). Vibrant and full of flavour. A strong contender for the summer favourite. Summer, remember that?
Tasting Notes: Delicious, bright, medium acidity. A young sparkling that can change people's minds of what natural wine can be. Less divisive than most.
Food Pairing: This is a brilliant wine for a food pairing as it can hold its ground against bold flavours and spice. Michelada oysters come to mind first but it would go well with a number of lighter boldly flavoured dishes. The acidity and bubbles will refresh against heat.
Wine Preparation: Chill it, open it, put in a glass, refresh yourself. Sharing is optional but your popularity will go up a solid 4.5 points. 
"I aspire to have this in my fridge every week this summer"
Nino Barraco • Biancamarre • Grillo• Sicily, Italy • 2020 • White
Description: Fresh, citrus-forward white wine made from Sicilia grown Grillo grapes, mostly Marsala. This wine shows another side to what is possible with this grape variety.
Tasting Notes: Lemon zest and sea salt are in full effect here, a reflection of its terroir.
Food Pairing: The producer matches our sentiment with raw shellfish and/or fish. Our recommendation would be a ceviche and or aguachile.
Wine Preparation: Chilled as per the rest of the series. You know the score.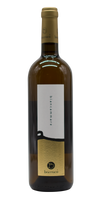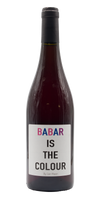 Domaine du Petit Oratoire • Babar is The Colour • Viognier, Merlot, Syrah • Southern Rhone, France • 2020 • Light Red
Description: Deep Rosé aka light red. There's not much more you need to know, other than it is delicious and the bottle will go quickly no matter who is drinking it.
Tasting Notes: "Crunchy" (nobody really knows what that means), with bright red fruit at the fore, and a softer finish.
Food Pairing: Stronger meat dishes, roasted and grilled vegetables. It's an all round sweet heart. We had it with grilled chipotle marinated chicken and spiced lamb chops. There were lots of positive sounds expressed.
Wine Preparation: Chill please, again part of the summer of dreams series designed to improve your existence.
Le clos des Jarres • Abrensis • Syrah, Grenache, Carignan • Languedoc, France • 2018 • Red
Description: As sharp as razor wire, as clean as a whistle. Clos des Jarres is made for enjoying in this warm early spring weather (and, frankly, all the other seasons, too). It is an intelligent blend of Syrah and Grenache with some Carignan to balance.
Tasting Notes: Bright and refreshing, a wine that will please most. Something to think about given external factors.
Food Pairing: In our case, a fish taco would be killer, partnered with a glass Abrensis heavily chilled.
Wine Preparation: Again, one to be chilled - don't skimp on chill time. Good things come to those who chill their wines properly. The wine should be 6-9 degrees as rule of thumb, but chill it right down to be more refreshed than you have ever been in your life. You're welcome.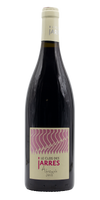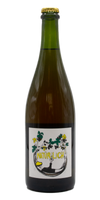 Domaine Landron Chartier • Natürlich • Folle Blanch, Pinot Noir • Nantes, France • 2020 • Bubbles
Description: Sparkling wine from another great producer. Teases you with a summer tingle.
Tasting Notes: Light and bright wine with great acidity.
Food Pairing: For us this would be an aguachile or ceviche. It could also be a decent pairing for a light picnic plate in the park or some grilled meat and vegetables.
Wine Preparation: To be chilled please. Again, you can share if popularity is something you are interested in. Date night at home is a no-brainer. No dessert required.