November Case: Aryan Anbari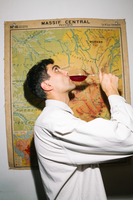 AA.
Noble Rot sommelier alumni, The Dusty Knuckle general manager, Aryan Anbari takes the reigns for our November Case, choosing five challengingly difficult to source, Autumn ready wines from vines grown within 30km of the sea.
membership
Artist: Jess Ebsworth
We've invited Jess Ebsworth, East London based illustrator to interpret this months theme 'Vines By The Sea'. Jess has created a trippy surrealist piece inspired by 60's Psychedelia. Each poster is printed on 270gsm mohawk paper.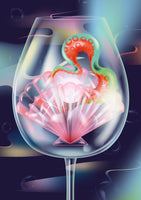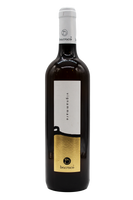 Barraco | Vignammare | Grillo | Sicily | 2019 | White
This lip-smacking white from Sicily is what true sea wines are all about. The vines grow on a sand dune on the shores of the Mediterranean, and there's an undeniable salinity and citrus zip to the end product that truly makes it a wine of place.
Mataburro | Otium | Grenache + Friends | Pyrénées-Orientales | 2018 | Red
Rousillon is better known for bold reds and, in the case of Rivesaltes, sweet wines made from grapes baked over long summers. At Mataburro, however, Laurent Roger and Melissa Ingrand create wines of incredible freshness and elegance that reflect their  proximity to the sea. Otium is predominantly 70 year old Grenache blended with Grenache Gris, Carignan and Macabeu. Packed with minerality, juicy red berries and lovely floral notes.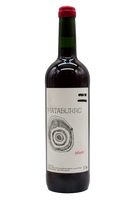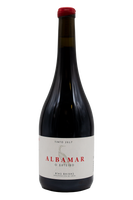 Albamar | O Esteiro | Caiño + Espadeiro + Mencía | Rias Baixas | Galicia | 2017 | Red
Xurxo Alba is one of only a handful of producers on Galicia's wild Atlantic coast making wines of minimal intervention. This beautiful red is typical of his gentle hand in showcasing the region's varietals and - light, pure-fruited and sparkling with energy. The sandy  granitic soils here add a depth to the wine the deceives the eye. 
Barraco | Halarà Rosato | Parpato + Catarratto | 2019 | Rosé
Nino Barraco's form for vibrant wines continues here, teaming up Corrado Dotori for Halara.  Despite the warmth of Marsala, the duo produce a Rosato in the truest sense - bright red fruits driven by serious acidity, and a wild herbaceous note that nods to this place between land and sea.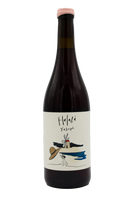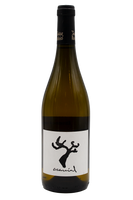 Joan Rubió Essencial | Xarel-lo | Penedès | 2018 | White
In the hills of Penedès, Joan Rubió spent decades chipping away tirelessly at the region's reputation for mass produced Cava. Farming entirely biodynamically at Can Tiques, 15 miles from the coast, he and his wife Angels create proper expressions of the regions indigenous varietals. Here Xarel-lo sees 10 days' skin contact that, though extraction is incredibly delicate, lends a wonderful texture.