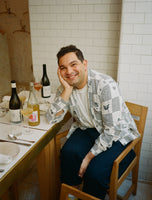 Pierre Malouf, Head Wine Buyer for the Ottolenghi Group
Pierre Malouf is the head wine buyer for the Ottolenghi group. This means he looks after the wine programme at all of the Ottolenghi sites (Islington, Spitalfields and Chelsea) alongside ROVI and NOPI. If you've had a glass of wine with a meal at any one of those restaurants you could almost be sure it was added to the list by Pierre.
His palate and knowledge is second to none and so wine lists across the restaurants have been entrusted to him by Yotam Ottolenghi for many years now. He gets the spices, textures, acidity, richness and earthiness and isn't scared to throw down what he calls 'flavour generosity'. Meaning the zanier, skinsier, spritzer, the better !! We are so lucky to have Pierre curate this month's wine case. This wines chosen will go with any one of the Ottonlenghi cook books you have. Learn more about his selection below:
Buy Case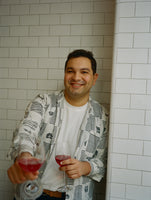 Pierre's wines...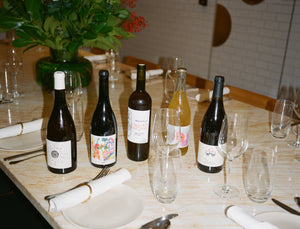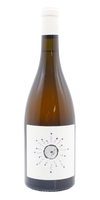 Tenuta Foresto • Leuto • Cortese • Piedmont, Italy • 2021 • Orange
Description: 2 weeks Skin contact. Spicy but zesty. Typical yeasty flavours of a Cortese, Leuto feels quite refined and elegant to drink without losing its vibrancy- it has a tremendous amount of depth. Francesco Pozzobon and Pauline Alfano-Giacometti are young winemakers making wines with a hands-off approach, the result is a range of mind-blowingly grown-up wines that are staggeringly emotional. They have a very hands-off approach to winemaking.
Carolina Gatti • Raboso • Raboso • Veneto, Italy • 2015 • Red
Description: Carolina Gatti is a wonderful winemaker from Veneto who farms a 200 year old, 5 hectare vineyard cultivating Glera and Raboso. Her wines have an electric quality to them - totally fun and a little unexpected but always pure and honest to the grape and soil they grow from. I love serving Carolina's wines - she is a radical and incredibly talented winemaker!
The Raboso has a satisfying texture, very rounded and full. It has a smokey and slightly citrus nose. To drink, it is quite savoury and broody but has a hopeful brightness that shines through its acidity meaning it never becomes overbearing.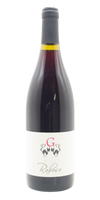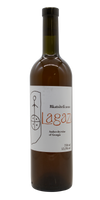 Lagazidze • Rkatsiteli • Rkatsiteli • Kakheti, Georgia • 2020 • Orange
Description: Shato is a young winemaker making wine in Akmeta, Kakheti (East Georgia). He lives on a great plot of land and is slowly developing to make the wines he would like to, including using an old "wine cave" with buried qveris and building new vinification rooms, expanding and refining his process organically and as it feels right. Lagazi produces around 1500 bottles of wine a year, with Shato's focus being on experimenting, working on reviving tradition. Shota is also a great supporter of local farmers and uses his reputation to platform lesser known local winemakers.
Shato harvests mostly Mitsvane and Rkatsiteli which are aged for 6 months on the skins. With this particular wine, he leaves the stalks, skins and seeds in the qveri which gives a wine a super satisfying tannic structure.
Jaroslav Tesarik • Utopia Play • Apple, Grape Co Ferment • Moravia, Czech Republic • 2020 • Cider
Description: Utopia is a Cider company started in the Bohemian Highlands by couple Eva and Ivo Laurin who wanted to eat clean and have a better standard of living. They harvest about 80 different heritage Czech apple varieties and experiment with other varieties too. They are super dynamic producers who are really driven to make ciders that are honest to their region but exciting and modern too.
This particular release is a co-ferment with grape skins and features Pinot Gris, Gewurtztraminer grapes from winemaker Jaroslav Tesarik - the cider is macerated for a week on skins. Then fresh 2020 apple juice is added for secondary fermentation before bottling. Naturally fermented and no added sulfites. This is a great aperitif to bring chilled to a dinner party, fizzy and fun, it's a surprising take on the humble cider. It's also great with a Sunday roast. Essentially, Play is incredibly versatile and generous. It has enough texture, body, flavour and notes to stand up to a meal but is great to have as it is too.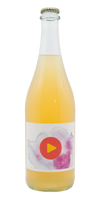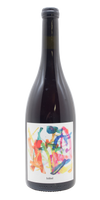 Sziegl Pince• Bábel • Kékfrankos, Zweigelt, Kadarka • Hajós, Hungary • 2021 • Red
Description: About 3 hours south and just east of the Danube River is the village Hajós, Hungary. It's a long-ignored region which was left for the more promising Tokaji. However, Petra and Balázs Sziegl took a risk of moving into the region to reinvigorate the family land and bring in the knowledge they had collected - Balázs studied viticulture and wrote a thesis on Kadarka. He is focused on the vineyards, a ton of clonal research, and preserving the older vines. Petra studied winemaking and is principally in the cellar. A young couple, new baby, and juggling a winery just founded in 2012, brand new plantings of 5, and farming a total of around 5 hectares entirely themselves.
Babel is a brilliant wine, light & dreamy with such intriguing acidity. It should be served chilled, ever so slightly. This somehow wakes it up and gives it a little elegance to its smooth, velvety texture.
Artist: Studio Bergini
Studio Bergini is the graphic design practice of Kristian Hjorth Berge and Francesco Corsini operating out of Hackney Wick, London since 2015. The studio places strong emphasis on typography in their work, taking a minimal yet colourful approach to a wide range of projects for clients in cultural and commercial sectors.
Each wine case is accompanied with the artwork printed on A3 270gsm mohawk paper.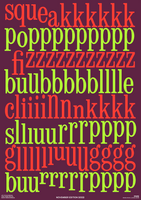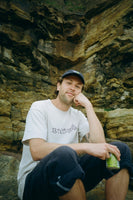 Music: Methods of Mellow
Methods of Mellow began life as a way for Fergus to fill some time during lockdown 0.1 and has since evolved into a record label and monthly Balamii residency. Fergus selects some cosy jams to help us come to terms with those colder temps and darker days, dipping into mellow R&B, warm soul and laidback electronics - crack open a botle of wine and mong out by the fire. 
PLAY MIX