March Case: Nadine Carius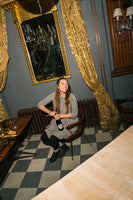 Sommelier: Nadine Carius
This month we invite Nadine Carius, sommelier from Vauxhall's most beautiful building and restaurant, Brunswick House. Nadine is calling in Spring with a wine case devoted to the beginning of start of the UK's long fascination with the picnic. Get the rugs on the ready, this wine case is officially shutting the door on winter.
Shop Case
Artist: Tomas Walmsley
Manchester based artist and musician Tomas has provided the visuals for this month's case. Each wine case is accompanied by this poster printed on 270gsm paper.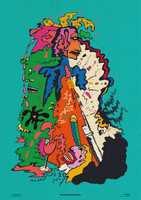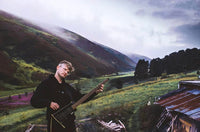 Music: Makeness
Makeness is the vehicle for Kyle Molleson's Outer Hebridean synth punk project. At least that was the catalyst. Nowadays his material weaves hard and soft sounds from his base in Deptford, SE London.
Westwell • Petulant Nature • Ortega • Kent, England • 2019 • Sparkling
Tasting Notes: A super limited run of 450 bottles made with 100% Ortega — this Pet Nat is still very much alive and will continue to develop even after bottling. Chill before opening and pour slowly as there are some beautiful deposits in the bottle. Cloudy, full of ripe pear, chamomile and yoghurt flavours — it's pure energy. [N.C]
Food Pairing: Go and get some fish and chips, or drink with cheese and charcuterie. [N.C]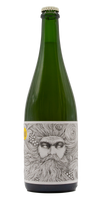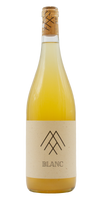 Max Sein Wein • Blanc • Müller Thurgau, Silvaner, Gewürztraminer • Baden, Germany • 2019 • White
Tasting Notes: So cloudy that you feel it must be good for you! Max runs a Weingut in Franken on 3.5ha organically farmed land. He used to work with Gut Oggau but this is all his own adventure. 'Blanc' is a blend of Müller-Thurgau, Silvaner and Gewürztraminer. Textural, soft, ripe lemon, apple, mango and honeysuckle. Unfiltered and absolutely delicious. [N.C]
Food Pairing: My go to with Thai food, especially Pad Thai. Order to the park! [N.C]
La Dernière Goutte • Tisane de Bois Tordu • Gamay • Beaujolais, France • 2019 • Red
Tasting Notes: Picnic season means Beaujolais — just make sure you chill it down before you leave the house. This is a juicy 'glouglou' dream with soft spice, heaps of red fruits and a bit of funk. Made with carbonic maceration, no fining or filtration. [N.C]
Food Pairing: My mouth is watering just thinking about this! Fried chicken, crispy duck pancakes or some delicious house made rilette from somewhere like Quality Chop Shop. [N.C]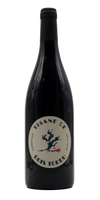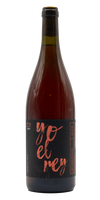 Yo El Rey • Grenache Gris • Grenache Gris • Voor-Paardeberg, South Africa • 2020 • Rose
Tasting Notes: Grenache Gris skin contact from Voor-Paardeberg in South Africa makes it's UK debut... And it just arrived in time for my case. Phew! From grapefruit to watermelon to white peach and the ripe Scandinavian strawberries that I remember from my childhood. 4-5 days on skin, matured in old barrels which explains the perfect texture. Make sure to chill. Total production 875 — lucky us! [N.C]
Food Pairing: Pizza. There are too many good places to recommend, and let's face it everyone has their favourite. You could go parmesan, rucola and prosciutto or even goats cheese or a simple Margarita. Yum. [N.C]
Atelier Kramar • Primario • Rebula • Gorižka Brda, Slovenia • 2019 • Orange
Tasting Notes: My perfect picnic wine and a great example of the beauty you get with an orange. Made in Slovenia from 100% Rebula, this is terroir driven, elegant and saline with mandarin notes and fine tannin from around 3 days on skin followed by 12 month on fine lees. Orange wine heaven if you ask me! [N.C]
Food Pairing: This goes so well with fish and seafood. I drank it recently with Bright's fried squid sandwich and it was *chefs kiss* [N.C]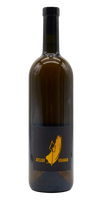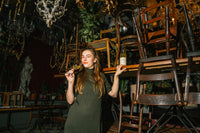 Virtual Wine Tasting: 11th of March - 7.30pm GMT
A house Invite is included with each case. This to our juiciest line-up yet. Westwell's winemaker Adrian Pike tastes his wine with us live from his vineyard in Kent. He's joined by guest curator and sommelier Nadine, specialist South African wine importer Angelo Van Dyk and Oranj founder Jasper. We look forward to seeing you all at the bar.