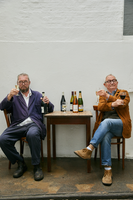 Fergus Henderson & Trevor Gulliver of St John
Two of London's most well known restaurateurs join us for our collaboration this December, Trevor Gulliver and Fergus Henderson of St. John. And in classic St. John style, they've divided and conquered this one. Trevor has chosen the ultimate 5 wines from his portfolio to steer you through the Christmas period. Fergus has shared one of his iconic little doodles, for a one off poster in our colours.
Artist: Fergus Henderson
Rarely do we have the pleasure of having a restaurant founder drum up an art piece for us. For this month's poster Fergus Henderson has supplied us with one of his legendary little doodles... Is he sniffing a glass of orange wine? quite possibly...
Each wine case is accompanied with an A3 print.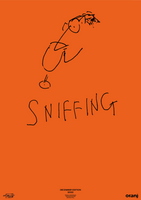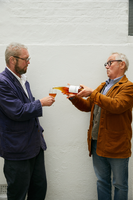 Wines: Trevor Gulliver
Trevor (right) has managed for many years the importation of a great deal of incredble wines into the UK from France, building a portfolio that has become synonymous with their menus, and these days others he wholesales to. He has inadvertently focussed on winemakers who work organically but prefers not to make a fuss about it. To have him bring his knowledge and experience to our monthly wine case is a huge privilege.
Buy Case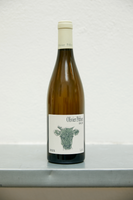 Olivier Pithon • Cuvée Laïs Blanc • Grenache Blanc, Macabeu, Grenache • Roussillon, France • 2021 • White
Pithon, Up in Calce in the foothills of the Pyrenees, more rock than soil, Olivier was one of the first to join an intrepid band of pioneers and some locals, now most have become names known to many.

Description: This is a superb textured white from the Pithon family, named after the late beloved family farm cow called Laïs. A white blend made half in large wooden vats, and half in smaller barrels then reblended, and very much hands off and relatively rustic in style. A deliciously complex and fresh white wine from the Roussillon.
Tasting Notes: Nutty - Savoury - Citrus - Complex.
Food Pairing: Poultry, game, cheeses, rich seafood, creamy dishes.
Wine Preparation: Serve chilled, but let warm a little.
Catherine et Pierre Breton • Trinch! • Cabernet Franc • Loire, France • 2020 • Red
The Bretons of Bougueil, well that totem pole is a little weathered these days but the force is strong!

Description: A wonderfully clean and vibrant Cabernet Franc made by Catherine et Pierre Breton, two very well known faces in the Loire organic wine scene. Made with minimal techniques to keep freshness and allow the grape to talk. Quite juicy and good with or without food.
Tasting Notes:  Fresh - Wet stone - Pastille - Blackcurrant leaf.
Food Pairing: Duck, pheasant, dark fruits, mushrooms, red cabbage, radish.
Wine Preparation: Serve cooler for a red 10-14c.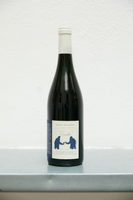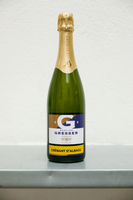 Rémy Gresser • Crémant d'Alsace • Pinot Blanc, Riesling • Alsace, France • NV • Sparkling
Remy Gresser, a big man and a champion to boot!

Description: A very high quality and organic traditional method Crémant d'Alsace made using mostly Pinot Blanc with splashes of Riesling. Fine bubbles, with a racy and mouthwatering palate, apple flavours, and superb with charcuterie, terrine or shellfish. 
Tasting Notes: Bright - Apples - Persistent - Racy.
Food Pairing: Aperitif, shellfish, salads, pork/game terrine, charcuterie.
Wine Preparation: Serve chilled.
Château La Colombière • À Fleur de Peau • Bouysselet • Fronton, France • 2020 • Orange
Fronton is a small isolated appellation you might notice off the autoroute, restoring rare local varieties successfully is no mean feat and these are no mean wines, folk that raise the bar.

Description: A rare skin contact Bouysselet, virtually the only known one in existence from Château La Colombiè who specialise in the cultivation of near existent varieties like Bouysselet. Skin maceration for 15 days, wild fermentation in 400L casks, 22 months maturation.
Tasting Notes: Zest - Saffron - Quince - Tropical.
Food Pairing: Cheeses, charcuterie, nuts and dried fruit, olives, ginger/spiced desserts.
Wine Preparation: Serve just above chill, at about 6-8c.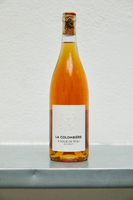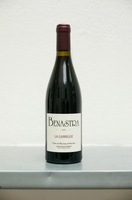 Domaine Benastra • La Garrigue • Carignan, Mourvèdre • Roussillon, France • 2019 • Red
Joseph Paillé, we've followed Jo on his journey across France and now he is settled and each new vintage sings of his understanding of his terroir, their planting, his work… and the odd happy evening or two!

Description: An exceptionally well made benchmark red from independent vigneron Joseph Paillé operating in the Côtes du Roussillon. Totally organic and biodynamic, with minimal intervention, this is a wonderful expression of a quality southern French red which oozes balance, richness, and a graphite palate.
Tasting Notes: Graphite - Supple - Blackberry - Stoney.
Food Pairing: Red meats, pork, roasted vegetables.
Wine Preparation: Serve 16-18c.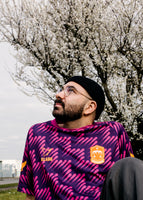 Music: Moving Still
For this month Jeddah born, Dublin based Moving Still joins us for December 22 mix series with St. John restaurant. Since being introduced to his edit of the infectious disco floor-filler Sidi Mansour (Moving Still Edit) made in partnership with Dar Disku we've wanted to collaborate with him.