Restaurant: Polentina
Tucked away deep within an industrial estate in Bow lies one of the most exciting food and wine projects in London happening right now, Polentina. A cafe-cum-restaurant headed up by Canadian born Sophia Massarella and a love letter to her Italian / Austrian heritage. One dish is available daily, and you can be damn sure, it's how her nonna would have made it. The food is as traditional as it gets, regionally and all, and after trying it, you really wouldn't want it any other way.
Buy Case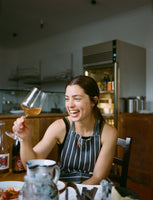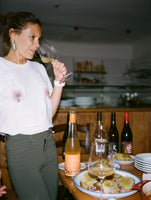 The natural wine list however sits on the other end of the spectrum and is free of the rules. It's a collaboration between Sophia and a research scientist, Giulia Dowgier. Due to an insatiable passion for wine (and Sophia's cooking), during the evenings Giula swaps the lab coat to manage the front of house and pour bottles for those making the pilgrimage to E3.
SEE WINES
People seek out Polentina for Giulia's incredible palate and forensic understanding of winemaking, paired with Sophia's unbelievable food. This month we bring a little taste of Polentina to you via their wine selection. See selction below: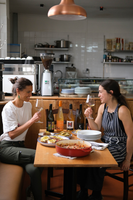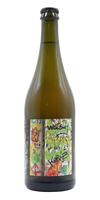 Petr Korab • Lemonade, 2020 • Welschriesling, Portugieser • Moravia, Czech Republic • Sparkling
Description: We recently met Petr at a wine fair in London and really fell in love with what we tasted. He has a  very fascinating approach with a completely natural touch, his wines are exuberant yet precise and  absolutely worth exploring. Lemonade is a sui generis pét-nat, a more gentle fizz than a proper  bubble. 
Tasting Notes: A definite mood enhancer! Bitter lemon on the nose, cuddled by a warm nutty aroma and persistent salinity. It reveals a soft and creamy texture, almost buttery but balanced out by a quenchable  acidity.  
Food Pairing: This lemonade-style pét-nat would provide immense joy paired with fresh oysters while bathing in the sun. For something a bit more substantial, the punch of citrus would lend itself perfectly to a  rich Cacio e Pepe. Specific to Polentina, we'd pair this with our Tiella Barese which is a typical dish  from Giulia's hometown of Bari, Puglia. A baked dish layered with rice, potato and mussels -  something I love to cook and also eat.  
Wine Preparation: Served nicely chilled, but not ice cold - you don't want to loose the aromatics and silky texture. 10C should be perfect. 
Il Signor Kutz • Milton, 2019 • Sangiovese • Umbria, Italy • Rosé
Description: Milton comes from a small importer we've been really happy to work with - Natural Born Wine, run by Oli and Sam. They really do seek out some of the most beautiful small producers dedicated to biodynamic techniques. Oli has a way of describing wines as a storyteller would, transferring some  of his knowledge to you all the while making you extremely excited for what you're about to taste (which is exactly what happened with Milton). This wine is a real gem, a direct press of Sangiovese harvested early to preserve acidity and contain the fruit. 
Tasting Notes: An electric wine full of energy; a zippy, quaffable rosé in disguise. Pale orange in the glass, could easily be mistaken for a maceration wine. Strawberry on the nose, lemon blossom and a touch of  green grass to lift the tones. Refreshing acidity on the palate becoming fresh and clean in the  mouth with stunning textures, light but persistent. Outstanding in its character. 
Food Pairing: Easy sharing plates are perfect for this wine; baked Nocellara olives, taralli and mature cheeses like caciocavallo. Specific to Polentina, our dish of pesto Trapanese, borlotti beans, crispy  guanciale and mint suits Milton wonderfully as well as our fried courgette flowers filled with sheep's  milk ricotta or Tropea spring onions wrapped in pancetta and roasted to a crisp.  
Wine Preparation: Serve chilled 8-10C and leave open for a few minutes before drinking.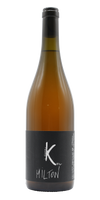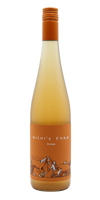 Michael Gindl • Michi's Farm Orange, 2021 • Blend • Niederösterreich, Austria • Orange
Description: We have a special connection with Austrian wines given that Sophia's family is rooted in  Burgenland, so it goes without saying that it was important for us to showcase a wine from our friends at Newcomer. George is our go to guy here and has become someone who's opinion we truly trust so it's always exciting to taste with him.  
We actually spent one of those ridiculously hot days of the heat wave sitting in their garden trying  some new wines when we came across Michi's Farm - a beautiful wine for a hot summers day.  
Tasting Notes: An intriguing nose of white flowers; jasmine and peonies opening up for sweeter notes of  honeysuckle and apricots. The palate is suddenly sharpened by its bright acidity and simplicity, a clean and incredibly drinkable wine - the pure expression of joy in a glass.  
Food Pairing: This pairs really well with spaghetti alle vongole, raw cuttlefish and squid with its buttery texture. Specific to Polentina, our focaccia di grano arso (made with a burnt wheat flour typical to Puglia) It  has amazing smokey, coffee like notes which work so well with the brightness of this wine. Also, our Marillenknödel (Austrian apricot dumplings) which my grandmother makes each summer and we've recently been making a lot of.  
Wine Preparation: Serve chilled, between 8-10C or cooler if there's another heatwave the day you're opening it. 
Podere Anima Mundi • The Little Dreamer, 2021 • Trebbiano • Tuscany, Italy • Orange
Description: Some wines hold a special place in your heart, inspiring you to travel back to them in time and space - this is one of them. Podere Anima Mundi is the project of Marta Sierota who took over  abandoned vineyards surrounding her home in the Pisan Hills of Tuscany. We have a soft spot for  women vigneronnes and Marta's approach to wine making is just so extremely precise and elegant. Her motivation to preserve the purity of terroir is also really intriguing to us.  
Tasting Notes: What a dream, this little dreamer! Trebbiano in its full splendour with peach and apricot on the nose, honey and citrus blossom on the first swirl and a beautiful bright acidity on first sip. Well  textured and robust, a good grip on the palate that balances the sweet melody on the nose.  
Food Pairing: This would work particularly well with food that has some fat to spare, aged cheese and good salumi. Specific to Polentina, mozzarella and anchovy grilled in lemon leaf, or our dish of ancient  grains pasta with wild fennel sauce and sardines is a great pair as the bright acidity of the wine cuts through the oily, earthiness of this dish. 
Wine Preparation: Serve chilled, between 8-10C.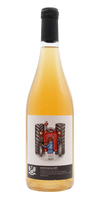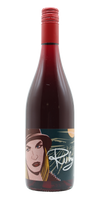 Krasna Hora • Ruby, 2020 • Zweigelt, St Laurent, Pinot Noir, Merlot, Cabernet Sauvignon • Moravia, Czech Republic • Red
Description: On a journey of discovery for less known wines from Eastern Europe, Krasna Hora's Ruby came up on a rainy evening looking for an easy red. Unsurprisingly, it did not disappoint. 
Wines from Czech Republic often belong to deeply rooted traditions and family based producers who work extremely hard preserving old varieties, all the while being extremely innovative in the cellar; something we appreciate so much in a producer.  
Tasting Notes: This juicy red is a blend of Zweigelt, Pinot Noir, St Laurent, Merlot and Cabernet Sauvignon  macerated on the skins for one month. Deep cherry and hints of spice, bright acidity and good  tannins build a balanced structure while keeping the character playful and never tiring.  
Food Pairing: We love this with our Uova in Trippa. An old Roman dish which we make quite often, a play on the classic Trippa alla Romana. Instead of tripe stewed in tomato sauce, mint and pecorino it's ribbons  of egg made from slices of frittata. A pasta dish like rigatoni all'amatriciana or some aged cheese would go well too.  
Wine Preparation: We serve this slightly chilled, especially for summer. Around 12C would do well.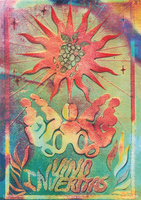 Artist: Anastasiia Shilova
"The idea behind a poster is looking at wine as a symbol of transformation and rebirth. When grapes ripen in the sun they transform into an entirely new substance holy in many cultures and religions. Commenting on my own perception of sun as an object of worship I created this poster in the style of the major arcana sun card which represents good fortune, happiness and harmony. The final image is combined from multiple hand drawn solar prints made outside on a sunny day to further highlight the slow process of transformation and later overlayed digitally."
Anastasiia Shilova (Shia) is a multidisciplinary designer based in London, whose practice heavily relies on bold graphics and hand-made prints on paper and textiles. For this poster she explored the idea of wine as a sacred drink, representing transformation and rebirth that grapes go through under the sun. Reminiscent of the Sun tarot card the illustration hopes to bear its meaning of good fortune, harmony and new beginnings. The final print is composed from multiple cyanotypes produced outside in the sunlight and then digitally overlayed. 
Each wine case is accompanied with the artwork printed on A3 270gsm mohawk paper.
DJ: mi-el
If you have so much as a little finger on the pulse of south London's unfuckwithable club scene, chances are mi-el needs absolutely no introduction. Emerging as co-booker of south Bermondsey institution Venue MOT after her time as one of the driving forces behind the livestream and party series Late Night Shopper, as well as the brains behinds the reliably incredible design for both organisations, mi-el's impeccable sonic and aesthetic tastes have been instrumental in setting the tone throughout the pandemic and post-plague celebrations. All this following stints in Leeds, where she had her first radio shows on Sable Radio, and Leipzig, where she fell in with the Music Of Color collective, playing on Radio Blau, at the Institut fuer Zukunft and at various queer and BIPOC squat collectives across the city. More recently she has lit up Corsica Studios, Keep Hush, NTS and HÖR Berlin during a whole host of exceptional sessions, regularly appearing alongside her partner-in-crime Allecto.
PLAY MIX