October Case: Xander Fallon
Sommelier curated wines of the month
Vinificate • Amorro Bianco PetNat • Sparkling
Made from the Palamino grape on the the Albariza chalk soils near the port city of Cadiz, this sparkling white has a lovely bright and saline zip. A full but gentle mouse launches this wines more savoury notes out to you, as the old sea bed that makes up this part of the south of Spain is shown here through the fruit and vines. The two man team, brothers José and Miguel Gomez Lucas work with native varieties what thrive and make singular wines in Andalusia.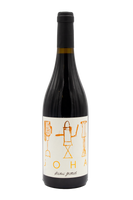 Cristiano Guttarolo • Joha • Primitivo + Susumaniello • 2019 • Red
This is eighty percent Primitivo from his oldest vines, blended with twenty percent of the rare Susumaniello grape. It was fermented for six days on the skins, before being pressed off to vat to rest until the following spring. Heady with wildflowers, black and blue fruits and a wonderful dusty note from the karst terrain, it is a wine with an incredible sense of place.
Cerruti • Fol • Moscato • 2018 • White
Year after year, this ranks as one of our favourite wines for aperitivo. A direct press of Moscato aged for around a year in old botti, the grape's hallmark aromatics really come to the fore here with gentle florals and refreshing flavours of green citrus. A wine that practically screams summer.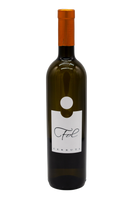 Westwell • Ortega Skin Contact • Ortega • Kent • 2018 • Orange
This is a generous wine made in kent! It has a lovely full nose of late summer grasses. The acidity is where you want this to be to draw it all together and give freshness to what is a great gateway to the more structured whites and oranges of the world. Indigenous yeasts show the health of the vineyard and the farming practices.
Domaine Fond Cyprès • Premier Jus • Carignan + Grenache Noir • 2019 • Red
A beautiful coming together of two of the classic red grapes of the south of France. Carignan and grinch coming together, each as great foils to the other. Carignan ferments as whole bunches for a couple of days before being married with the Grenache juice. sitting somewhere in a delicious space between a deeper rose and a lighter red, the 1er Jus is refreshing and will offer a reward each time you come back to it.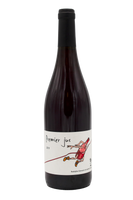 Custom content
This section doesn't currently include any content. Add content to this section using the sidebar.