Wine School: This June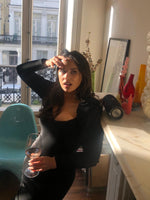 Oranj School of Wine
If lockdown has taught us anything, it's that more and more people want to learn about what's in their glass. We think learning should continue out of lockdown, which is why we've teamed up with Ania Smelskaya and Hannah Crosbie for an exclusive series of three wine school webinars, available to everyone in the UK.⁠
The three sessions will cover the three core elements that will influence how a wine will taste: ⁠
🍇 Grape⁠
🧪 Method
⁠🖼️ Terroir⁠
Drink & Learn
Each session will come with a box of two wines, specially selected to enhance your understanding of the winemaking process at an advanced level. They're also f***ing delicious.⁠
There is the option to access all three classes at a discount. Pick your class or join all three — we can't wait to welcome you back to school!