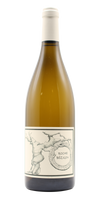 JC Garnier, Roche Bezignon 2021
Direct-pressed Chenin Blanc from two separate plots of 60yo vines, organically farmed on black shale in Saint Lambert du Lattay. Rich and textured on the palate with a distinct mineral backbone, fine acidity and aromas of pomme tartine, quince, wild honey and stoney minerality. Vinified naturally without the use of sulphur, yielding a wine that speaks of the true terroir of Val-du-Loire.
Tomas Torres, Carricola 2021
Carricola is skin-macerated blend of two varieties, Tortosi and Tardana, indigenous to the coastal foothills south of Valencia, Spain. Here Vincent (Tomas) and Carmen (Torres) have been producing unfussy and honest wines naturally for over 20 years from both local and international varieties that reflects the region's warm, Mediterranean terroir. For Carricola, the grapes were left to soak on skins for a week, before pressing into stainless steel vats for 6 months and bottling without intervention or added sulphur. Beautifully balanced with textured, ripe citrus and yellow stone fruits backed up by a fine acid line and chalky mineral undertones.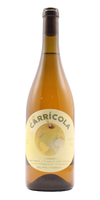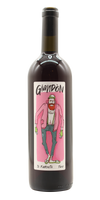 Il Farneto, Giandon Rosato 2021
A bright and youthful rosato blend of Lambrusco Grasperosa and Spergola with beguiling, herbal-tinged notes of lifted red currant fruit, raspberry seed, smoke and kept in check with mouth-watering acidity and supple, chalky tannins. Biodynamically farmed on sandy clay soils in the Emilia Romagna heartland and harvested by hand, the grapes underwent a short maceration and co-ferment in concrete tanks, before élévage in old barrels. Sitting between a dark rosé and a light red in style, it's best served slightly chilled on it's own, or alongside lighter dishes that requires a robust and deeper type of rosé.
Andrea Calek, A Toi Nous 2021/22
Czech ex-pat and Ardèche vigneron, Andrea Calek have, little by little, reach cult status in the natural wine movement over the last ten years. Largely thanks to his wild blend of Syrah and Grenache, 'A Toi Nous', which has charmed many natural wine sceptics alike with its vibrant energy and aromas of red berry fruits, violets and bubblegum. Farmed biodynamically on clay limestone soils in Alba-la-Romaine, one half of the grapes underwent carbonic maceration in whole bunches for a few weeks, while the other was direct pressed. After élévage in tank it's bottled unfined and unfiltered without added sulphur. A modern classic that is best served slightly chilled on its own, or alongside light and fragrant dishes.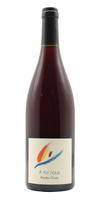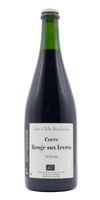 Julie & Toby Bainbridge, Rouge Aux Lèvres 2021
A deep and crunchy Grolleau with bags of dark plum fruit and rustic charm, courtesy of Anjou vignerons, Julie and Toby Bainbridge. Fresh and softly textured on the palate with smooth tannins, mineral undertones and touches of green herbs and black pepper spice on the finish. The grapes were cultivated organic on two separate plots of 20yo vines in Chavagnes-les-Eaux, one on clay-limestone soils and the other on iron-rich soils. Harvested by hand and split between two vessels for maceration in cuve, where one half macerated for 3 weeks in whole bunches, while the other half was de-stemmed before 10 days of maceration. After pressing and assemblage it rested in cuve until bottling without seeing any fining/filtering processes or added sulphur. Best served slightly chilled on its own, or together with a chunky slice of farmhouse terrine.