2023 GIFT PAGE
AUTUMNAL BOTTLES TO ACCOMPANY THE SEASON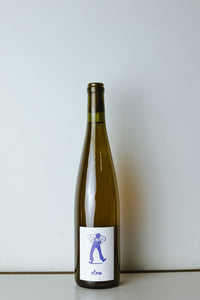 Domaine Achillée • Pépin Orange • NV • Alsace, France • Gewürztraminer, Auxerrois, Pinot Gris, Sylvaner • Orange
Fresh and candied citrus, spring flowers and apricot, followed by hints of caramel, nougat, and spiced stone fruits. Yves and his two sons, Pierre and Jean run Domaine Achillée as a family operation using organic and biodynamic practices. Pépin is their range of NV wines, blending local Alsatian varieties from different vintages. Ideal orange for colder nights and warming dishes. 
Food: Harissa Roasted Squash, Baked Cheeses, Tagine
Preparation: Serve 10 minutes from the fridge
Nikoloz Antadze • Rkatsiteli Manavi • 2021 • Manavi, Kakheti, Georgia • Rkatsiteli • Orange
Hazy in the glass with orange peel aromas. On the palate: citrus skin, dried fruits and touch of umami, followed by a concentrated saline minerality. Nikoloz Antadze founded his winery in 2006 after a long stint in the nightclub industry. He now farms 3 hectares of vineyards in the Manavi zone of the Kakheti region. Back in the day, the winery produced wines for the royal family. The vineyards consist of vines more than 100 years old on rich limestone soils with southern exposure. 
The Rkatsiteli is hand harvested, destemmed and crushed into qvevri buried underground, before fermenting and racking and transfer into another qvevri for 10 months. This has had 10% skin contact, yet its traditional ageing in amphora brings intense texture and flavour. 
Food: Kofta, Tarragon Roasted Lamb, Rich Rice Dishes
Preparation: Serve 10 minutes from the fridge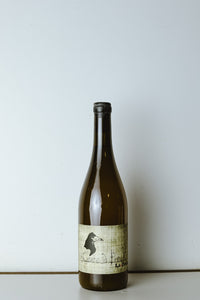 La Sorga • Cuvée à Freux • 2021 • Languedoc, France • Grenache Blanc • Orange
Think passionfruit, lemongrass and spiced honey. Anthony Tortual is one of the "OG's" of the post-millennial natural wine movement and his wine's vibrancy never fails to amaze us.
Cuvée à Freux is made up of Grenache Blanc and a touch of Marsanne grown on clay-limestone soils. Fermented in whole bunches, followed by approximately a month and a half of skin maceration.
Anthony sources the grapes from over 40 sites scattered across the Languedoc, all with excellent micro terroir and organic/biodynamic cultivated vines no younger than 40 years old. His wines are as pure and charmingly wild as they come, having eschewed the use of SO2 completely. 
Food: Soft Cheeses, Garlic Chicken
Preparation: Serve 10 minutes from the fridge
Domaine d'Ici La • Au Replat • 2019 • Bugey, France • Mondeuse • Red
Mondeuse grown on rocky soils brings this wine great tension, it's showing dark juicy fruits & light pepper notes.
Florie Brunet and Adrien Bariol established Domaine d'Ici la in 2017 to showcase the greatness of Bugey, a region most just drive through. We think Florie and Adrien's Mondeuse rivals that of their neighbours in Savoie. 
Food: Lebanese stuffed aubergine, Roast Lamb
Preparation: Serve at room temperature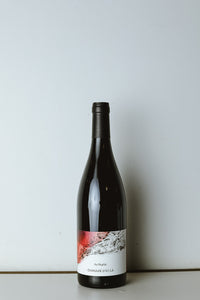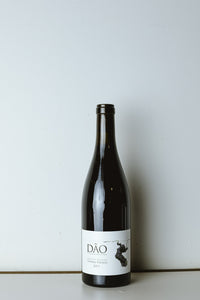 Antonio Madeira • Vinhas Velhas Tinto • 2019 • Dao, Portugal • Baga, Jaen, Tinta Amarela • Red
Vinhas Velhas Tinto is a blend of over 20 native varieties from special parcels of survivor and centenarian vines, bringing round inky dark fruits held together with a rich, juicy, spicy complexity, balanced with fine tannins and salinity. Layered with a finish of dried herbs, sea salt and intense energy. 
Antonio Madiera has become a rising star of the Dão wine region, farming 8 hectares of vines across 20 plots; he uses biodynamic methods to preserve the region's indigenous grape varieties. Believing in the Dao region being Portugal's 'Grand Cru', he searches far and wide to rescue vineyards from a state of no return.
We love how this shows such a great example of his celebration of the beauty of terroir. 
Food: Game, Stewed Red Meats, Dark Chocolate
Preparation: Serve at room temperature
La Lunotte • Ormeaux • 2022 • Loire, France • Gamay • Red
This Gamay is full of ripe and expressive and delicate red fruits, extremely elegant structure, amazing depth ending with featherweight spices to boot.
Based in the hamlet of Couffy situated just below the Le Cher river in the Loire valley, Christophe Foucher farms Gamay grown on clay, flint and silex soils. 
Macerated in whole bunches for 2 weeks before pressing and ageing in the tank. Cristophe bottles all of his wines by hand, and only releases wines that he is 100% happy with.
Food: Roast Chicken, Tuna Steak, Soft Cheeses
Preparation: Perfect both at room temperature or chilled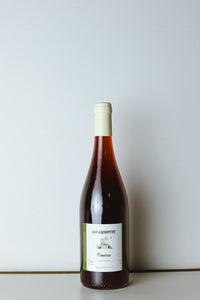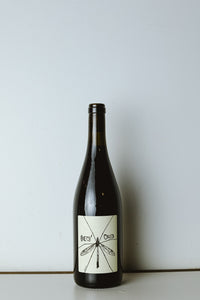 Le Batossay • Ouech' Cousin • 2022 • Loire, France • Grolleau Noir • Red
Baptiste Cousin harvests Grolleau from 50 year old vines planted over loam soils. Fermentation happens for 2 weeks in whole bunches, before pressing to cuve. Bottled young, and from a cooler vintage, Le Batossay have produced an impossibly lively wine showing red berries, wild earthiness and a very gentle pinch of funk. We got a very small allocation of this and are very lucky to be able to share it with you.
Food: Valençay Cheese, Stuffed Roasted Peppers, Rillettes
Preparation: Serve at room temperature
Vino di Anna • Jeudi 15 Rosato • 2022 • Etna, Sicily • Nerello Mascalese • Rose 
Iron rich volcanic soils and altitude make for a fresh, crisp, mineral rosé brimming with red fruits and blood orange. 
Anna Martens and Eric Narioo made their first wine together on Mount Etna in 2008 before settling high on the northern slopes of the volcano as Vino di Anna. Their vineyards sit on the historic red soil.
An Etna delight from two plots - 120 year old Nerello Mascalese grown on iron-rich soils of Monte Pomiciaro, and old vine Nerello Mascalese & Grenache from stony basalt soils in Contrada Nave, 1000m above sea level. 
Food: Cheese & Charcuterie, Fish Stew, Aubergine Caponata
Preparation: Serve 10 minutes out of the fridge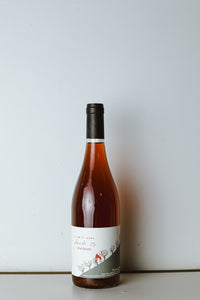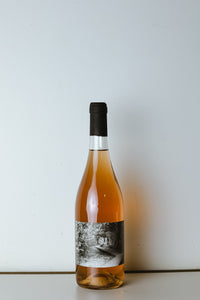 Les Chants Jumeaux • TT XXI • 2022 • Nantes, France • Arbourio, Gamay, Grolleau • Rose
Pale colour in the glass, it gives sage, mint and spiced sloe berries on the nose followed by nettle, cranberry and a touch of chocolate cosmos on the palate.
Loire Valley ones to watch Chloelie & Matthieu produce vivid expressions of grapes from the Muscadet region of Montrealais. Their 2.5 hectares of vines are the last of the 300 that were once planted around the village. 
An unorthodox rosé, it's made mainly from direct pressed local Arbourio grapes which have characteristically black skins.
Food: White Miso Salmon, Baked Camembert & Baguette
Preparation: Serve chilled
Mersel • Lebnat Gold • 2022 • Bekaa Valley, Lebanon • Viogner, Merwah • Sparkling White
Aromatic, lemon-y, with fantastic proper bubbles. This wine is part of the first ever Lebanese natural wines to have been imported into the UK this year. Ran by Eddie Chami and Abdullh Richi, who buy grapes from small, local farms in the Bekaa Valley in the North of Lebanon, where their plots have the highest elevation in the region ranging between a soaring 2000-2500 metres. 
Their mission is to produce unique wines expressing the terroir of Lebanon, contributing to a healthy country life and positive social impact in what is a very rural community.
Lebnat Gold is their white pet nat made from Viognier and local grape Merwah from high altitude plots surrounded by olive and fig trees. 
Food: Apéritif, Pasta Vongole, Lebanese Sayadieh
Preparation: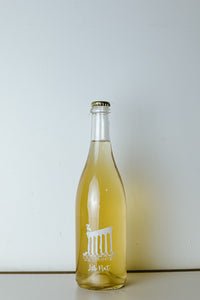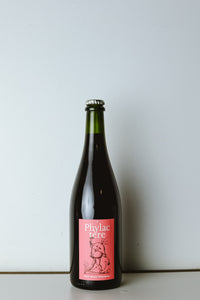 Domaine de Montrieux • Phylactère • 2020 • Loir-Sur-Cher, France • Gamay Chaudenay • Sparkling Red
November means sparkling reds are back. Ariane Lesné took over Domaine de Montrieux in the spring of 2015. Working with 6 hectares of vines, Ariane produces wines that are favourites amongst locals, and further afield, like us here at Oranj.
Produced from a direct press of Gamay Chaudenay. This wine is left for 12 months on the lees before disgorgement, bringing smooth body and an abundance of texture. Deep red in the glass with blackcurrant and raspberries all over and a touch of warming spices, cherries, with soft bubbles. A great companion to your main meal, or at 5pm after a long autumnal walk.
Food: Apéritif, Seared Meats, Rich Couscous, Cheese Board
Preparation: Serve chilled
Le Quai À Raisins • Embruns • 2022 • Languedoc, France • Macabeu • White
Robin Althof and his wife Imogen buy grapes from the Beaujolais, Cotes du Rhône, Languedoc and the Roussillon. All vineyards are farmed organically and biodynamically, favouring natural diversity. 
Hand picked Macabeu, ferments in french oak barrels before ageing on lees for 12 months, bringing the classic density of mouthfeel with brioche and mineral notes. Super gastronomic, drink with a wholesome supper, or age for years to come.
Food: Risotto, Roasted Veggies with Herbs, Baked Fish, Gouda
Preparation: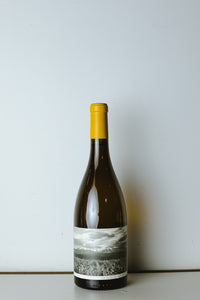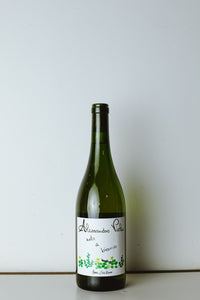 Alessandro Viola • Note di Bianco • 2020 • Sicily, Italy • Grillo • White
A captivating wine full of herbaceous, rustic notes with green pear fruit and saltiness on the tongue. Grillo from 15 year old vines, planted in Santa Ninfa and Pietrarenosa on clay soils down in the valley. Alessandro picks the grapes early to preserve freshness and ferments in stainless steel tanks. 
Intensely enjoyable from the fridge and allowed to warm up a bit reveals a depth of flavour that really transports you to Etna. 
Food: Sardine Pasta, Risotto
Preparation: Serve 10 minutes out of the fridge
Sziegl Pince • Kékfrankos Diófás • 2019 • Hajós-Baja, Hungary • Kékfrankos • Red
Cherry, blueberries, plums and spice. Sziegl Pince focuses on experimentation with their wines, making them one to watch year to year. Growing grapes on 9 hectares in 5 different sites in Hajos, south Hungary. This was made from Kekfrankos grapes, Greek for for Blaufrankisch mainly found in Northern Europe. 
They've created an inky, warming red. Full juicy wild dark berries and incredible tannic structure. Pince's wines are made in limited amounts and change each year, making this a super special one-of-a-kind kinda bottle. 
Food: Stews, Pan Seared Veg, Smoked Sausage, Potato Goulash
Preparation: Serve at room temperature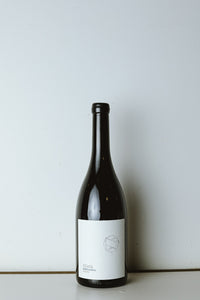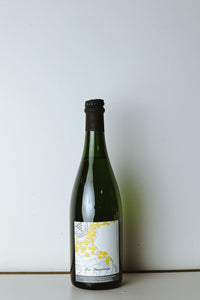 La Grapperie • Le Balleuse • 2019 • Loire, France • Chenin Blanc • Sparkling
Based in the village of Bueil-en-Touraine in the Coteaux-du-loir Renaud Guettier farm 80 years old chenin blanc vines across 25 plots, sitting on clay, flint and limestone soils. The chenin was hand-harvested and transported to his cave in an old quarry cut into the limestone cliffs. 
Renaud's pet nat is made from his youngest vines of Chenin Blanc, showing perfumed aromas, elegant bubbles, a dry finish with apple, mineral and saline notes.
Food: Aperitif, Truffle Risotto, Seared Fish  
Preparation: Serve chilled